Delray Acura Authorized Acura Dealer in Delray Beach
Is this your Business?
Customize this page
Claim this business
Acura dealer Delray Beach
Sales Hours
11:00 AM to 06:00 PM
Service
Monday
Tuesday
Wednesday
Thursday
Friday
Saturday
Sunday
Sales
09:00 AM - 09:00 PM
09:00 AM - 09:00 PM
09:00 AM - 09:00 PM
Closed
09:00 AM - 09:00 PM
09:00 AM - 07:00 PM
11:00 AM - 06:00 PM

Dealership Services - Service, Finance, Sales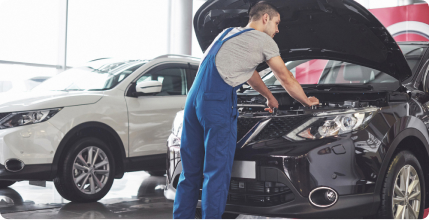 Top-notch Services
Want the genuine price of general service and spare parts? We'll provide you with free and timely pick-up and drop facility, responsive and helpful support staff, timely services with our facilities so that you don't have to call the service center again and again, oil service, car dent repair, and body painting, etc .
Service Specials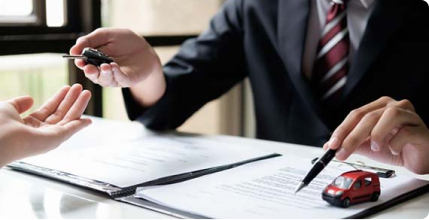 Finance Your Car With Ease
We offer range of car leasing solution for all the segments of customer from college going student o large businesses. Not only this, our financial services also comes with quick disbursal of loan option, lower down payment schemes at lower rate of interest, lower monthly payment of EMIs and what not!
Vehicle Financing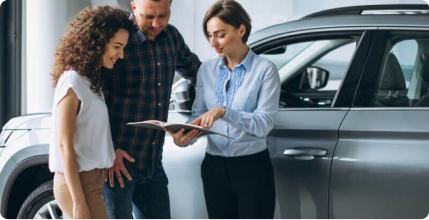 cheap used cars for sale by dealer
Buying a car should be a positive and stress-free experience.That's why we offer a new cars and vast selection of quality used cars online, competitive financing options,and a team of experienced sales professionals who are dedicated to helping you find the perfect car for you.
Certified Cars
Review From Google (Most Relevant)
Easy team at Delray to work with. I must say it was a great experience to buy and no pressure. Ismael M. was my salesman / couldn't do enough to assist you. And the finance manager Mike Sosa Was a tremendous help to me. Oh & young Dominic the technician was 5 star! Great guys! Great Company. Thank you Acura…..
"Your word is bond." Honesty, honor, and service is what my husband's father taught him and he something he still believes at 74 years of age. His father served in the Navy for 12 years, his brother, over 20 years, and he did as well. That legacy continues with his son serving the police department for over 20 years, worked during the Twin Towers tragedy, as did my brother in law who's health continues to suffer from the aftermath of that tragic day. What does this have to do with Acura? The same: Your word is bond: honesty, honor, and service. We drove over an hour because of their vehicle prices on their website. However, that was definitely not the case. The prices were well OVER what their website displayed. I understand fully that we all have our responsibilities and obligations but does that mean deception is how it's done? It's frustrating and discouraging when companies no longer hold true to what they say or say what they mean. Be honest to the customers you say you value so highly. Be truthful and allow customers to make the decision to go to your place of business with the CORRECT information. It's unfortunate that people have to learn the games being played in order not to be played. Your word should be bond. Honesty, honor, and service.
I'm a long time Acura leaser, but due to the end of my recent 3-year lease of a 2020 RDX and ever-rising interest rates, I decided to purchase a new 2022 RDX outright. I live in the greater Orlando area and searched for a new vehicle at every single Acura dealership in Florida. What I discovered is that dealerships are more interested in selling used vehicles these days, and most didn't even have any new RDXs at all! The only way to get one was to order, wait, and pay ridiculous transfer fees! However, I then stumbled upon Delray Acura and was pleased to hear that they had 5 new RDXs on their lot. Instead of initially driving 3 hours just to negotiate a potential purchase, we called the dealership and spoke with their internet sales manager Gerry Weiss. To make a long story short, we were able to negotiate a great deal with Gerry over the phone (including my lease buyout/trade in) and had my new RDX the very next day! Gerry was extremely patient as I debated which exterior color I wanted, and made the whole purchasing experience a pleasant one. The drive to Delray Acura was well worth the trip, and I'll certainly be back. I strongly encourage you to visit this dealership and ask for Gerry!
I wish I could give it zero stars. I'm new here. I've always used Acura service and have been so impressed that I was willing to pay more. All i needed was an oil change. I made an appt. On the day of the appointment, I got an email, not a phone call, canceling my service with no explanation. Upon calling, I learned that their service person called out and there wasn't anyone to do my service. I have limited days off but fine, I'll reschedule. Rescheduled for yesterday, showed up for my appointment only to be told I'd need to reschedule because they have 2 technicians and one was tearing down a car and the other was doing the rest. I told them this was unacceptable and not reflective of the Acura service. She told me she valued my time. Obviously she didn't since twice she wanted to reschedule. I decided to leave and told her I would not be back. As I backed out, she approached my vehicle and said "Hey mama, so do you want to reschedule?" I asked her what part of me telling her that I will never be back to her dealership for service made her think I wanted to reschedule. Fool me once, shame on you. Fool me twice, shame on me. Now I have 5% oil service, need new tires and now need to find a local mechanic. Poor poor reflection of the service Acura is known for.
I scheduled service on my Acura MDX as I purchased my car from this location and received coupons for 4 oil changes throughout the lease of my car. I arrived and was told I could not use the coupons as the dealership is under new management, which I was never notified about. The service person who was very nice called the the manager to ask him if I could us the coupon as I had driven 45 minutes to get there after waiting for 4 weeks to get a Saturday appointment. He said sorry you cannot use it, was rude and said not going to honor. I told him I am a loyal Acura buyer for 30 years and he could care less. The $80 oil change was more important then new sales from myself. I will never go back, other Acura dealerships that I am sure will happily take my money.
Never had such a bad experience at a car dealership. Leased an Acura and the guys working there were clueless. Had no clue what was needed from an insurance perspective, were unfamiliar with the features in the vehicles, and were overall extremely pushy. Once I leased the car, they called me and rudely told me I "needed" to come back to the dealership, not once but TWICE! due to them losing documents and telling me the original lease I signed was no longer available, even though I already had the car in my possession! They then made me resign a lease for a shorter lease term, after I had already given them my old vehicle back and basically had no choice. I would give this dealership zero stars if I could and will not be coming here for service.
I had an amazing experience leasing my wife's second MDX from Delray Acura! The staff was very helpful and honest. The whole car purchase/lease experience at this dealership was a way better experience than any other dealership we went to which made my decision easy to go with Acura again. I want to thank the staff at Delray Acura! My wife couldn't be happier.
Do not go there for service; if I could give 0 stars, I would. I took my car yesterday for an oil change. I had to make an appointment two weeks in advance; when I took my car, I left it at 7:30 am. I called several times to find out if my car was ready for pick up, and after many attempts, a lady answered the phone, she asked me who was my sales associate, and I did not know his name; she said to me, "well, you have to know" I just needed to know if my car was ready. I came back to pick up my car at 4:30 pm, and the guy said, I'm so sorry! We haven't started to work on your car's oil change. We will take your car immediately, and your vehicle will be ready in 40 mins, which means 5:10 pm. So from 4:30 pm till 5:10 pm, I was waiting. Finally, I decided to go inside to pay. Then I saw a technician taking my car keys; I was confused and started to follow him; it was 5:15 pm, and he was taking my car to begin the oil change. I told the guy, I'm taking my car now! I left; while driving, someone called me from Acura Service, letting me know my car was ready. This place is a total disaster. Extremely incompetent. This was very frustrating; I am disappointed. I will never come back for any service there.