BMW Of Anchorage Authorized BMW Dealer in Anchorage
Is this your Business?
Customize this page
Claim this business
Sales Hours
9:00 AM to 8:00 PM
Parts Hours
7:30 AM to 6:00 PM
Service Hours
9:00 AM to 7:00 PM
Service
Monday
Tuesday
Wednesday
Thursday
Friday
Saturday
Sunday
Sales
9:00 AM - 8:00 PM
9:00 AM - 8:00 PM
9:00 AM - 8:00 PM
9:00 AM - 8:00 PM
9:00 AM - 8:00 PM
9:00 AM - 8:00 PM
11:00 AM - 7:00 PM
Parts
7:30 AM - 6:00 PM
7:30 AM - 6:00 PM
7:30 AM - 6:00 PM
7:30 AM - 6:00 PM
7:30 AM - 6:00 PM
9:00 AM - 5:00 PM
Closed
Service
9:00 AM - 7:00 PM
9:00 AM - 7:00 PM
9:00 AM - 7:00 PM
9:00 AM - 7:00 PM
9:00 AM - 7:00 PM
9:00 AM - 5:00 PM
11:00 AM - 7:00 PM
About BMW Of Anchorage
Shop for a New BMW at Our Dealership in Anchorage, AK
If you are looking for supreme luxury and performance, you need look no further than the BMW lineup of vehicles. There are a multitude of options that will make even the most discerning driving enthusiasts excited. Whether you are shopping for a BMW 3 Series, 5 Series, X1, X3, X5, and X7, you will be able to find it at our dealership. You can start your shopping experience online, and even get home delivery of your new BMW vehicle.
Visit BMW of Anchorage to shop our inventory of new BMW cars and SUVs and pre-owned BMW vehicles, or to find BMW service and parts.

Dealership Services - Service, Finance, Cash For Car, Sales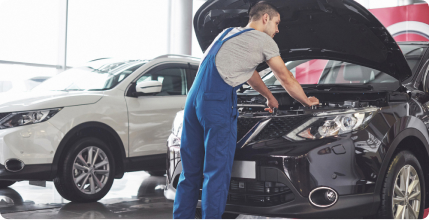 Top-notch Services
Want the genuine price of general service and spare parts? We'll provide you with free and timely pick-up and drop facility, responsive and helpful support staff, timely services with our facilities so that you don't have to call the service center again and again, oil service, car dent repair, and body painting, etc .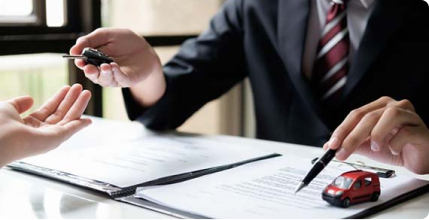 Finance Your Car With Ease
We offer range of car leasing solution for all the segments of customer from college going student o large businesses. Not only this, our financial services also comes with quick disbursal of loan option, lower down payment schemes at lower rate of interest, lower monthly payment of EMIs and what not!
Vehicle Financing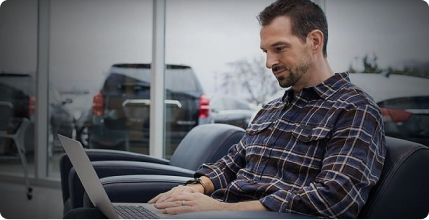 Cash Remittance Option
Range of our cars from SUVs, Ferrari to Nissan, Toyota, etc. sums up the huge collection of the four-wheelers we have for our customer so they get wide choices to select their ultimate car by simply making affordable cash payment with us. Special incentives and offers are also included in the case of cash exchange.
Vehicle Trade In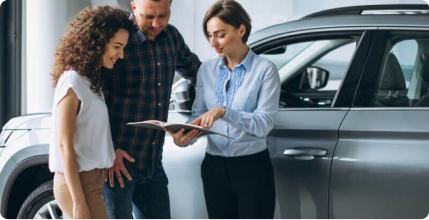 cheap used cars for sale by dealer
Buying a car should be a positive and stress-free experience.That's why we offer a new cars and vast selection of quality used cars online, competitive financing options,and a team of experienced sales professionals who are dedicated to helping you find the perfect car for you.
Certified Cars
Review From Google (Most Relevant)
I don't like car dealerships, and I don't like car salesmen. However, these folks are different. They tell you straight up, don't try to BS you, and I don't feel slimy after dealing with them. They are professionals that sell a beautiful engineered car, and they know it, and they treat you like someone who is looking for something a little bit nicer in life. I don't feel like they're trying to act like my best friend just to sell me a car. They're acting as another human being who are doing their job which is honest and the way it should be!! Connor and Phyllis were wonderful, actually the second vehicle I dealt with Phyllis and she is a wonderful lady! Connor appears to be new, and he was just a honorable person to work with. Everyone from their sales manager who was very polite and helpful to the finance manager who is also very kind and helpful, Everybody was top-of-the-line. 🇩🇪☝🏻
I have purchased more than one new car with BMW. From the sales department working with Phyllis to the service department working with Niko as well as Trent instructing me on all of the interior operations, this dealership is by far the best experience I have consistently ever had. I have dealt with other dealerships in the Anchorage area that were not even close in competence. I would never buy a car from anyone else and recommend them to anyone I know. I love my car!
The best auto service I have ever experienced. Knowledgeable empowered service writers who work closely with mechanics. Perfect communication via texts, videos, and phone calls. Video by mechanic of problem diagnosis and repair. Fast on-time service. Reasonable charges. Consistent on both of my visits with different service writers. I usually do my own repairs because auto shops can be so exasperating and expensive, but this BMW dealer makes the evolution what it should be. It must come from the top. This business could consult to show other dealers how it should be done!
While my vehicle received good care from the technicians, my appointment was at 0730 but it wasn't ready for several hours later. Meanwhile,I responded to a text asking if I had any questions while it was being serviced for a routine oil change. I expressed the above but didn't get a response. All this to say: if you have an appointment time for a routine procedure but are in the queue for hours after the scheduled appointment time, then this should be disclosed up front. I expected to wait up to one hour in the lobby but was told it would be done at a much later time. Both issues, three plus hours for an oil change and non-responsive to a text initiated by the dealer is not good customer service.
This was a wonderful experience! The facility was clean, service staff was helpful and courteous. My needs were addressed in a timely manner and I was treated with absolute respect. Trent went above and beyond to ensure my vehicle needs were met. I would definitely recommend BMW of Anchorage!
From the first time I called BMW of Anchorage I have received nothing but excellent customer service. Trent has been great to work with. I have brought a few cars to him and he is always prompt on getting them taken care of. Trent goes above and beyond making sure things are done correctly and in a timely fashion.
The only reason I gave one star is because 0 stars is not an option. I took my car in for a simple tire changeover, oil change and inspection. I was talked into getting the spark plugs changed since it was close to the recommended mileage for that maintenance. Note that my car was in perfect working condition at this point. I picked up my car later that day, and made it one mile down the road before I lost almost all engine power and the drivetrain warning messages and lights appeared. I was able to make it back to BMW of Anchorage, where I was told they must have received a bad batch of spark plugs. Let's fast forward a week and a half. I have had to take the car back three times, because they do not seem capable of correcting the problem in one appointment, but prefer to wait until each spark plug fails so that I have to limp back in and put myself in dangerous situations since there is almost no power. At the appointment yesterday, I asked if all of the spark plugs were being replaced now, since obviously they all came from the same "bad batch". I was blatantly told by the service manager that they were all being replaced. Imagine my surprise when I arrived to pick up my car (this is now the third time I have had to leave work and drive from the valley to Anchorage) and only two more spark plugs had been changed. Of course, no manager was present to address the situation, so I had to drive the car home and hope that when the next three spark plugs fail, it is not when I am pulling out in front of someone or traveling at high speed down a highway. From now on, I will definitely do what every other BMW owner that I know does, and have my maintenance performed somewhere else.
Alison Lane Alaska Realtor
Trent is the best service advisor! His personalized attention, awesome communication, detailed follow through and all-around friendliness are consistent and so appreciated. Keep him happy please. Getting my car serviced has never been more convenient. Thank you, Trent!! Alison Lane