Acura Of Bedford Hills Authorized Acura Dealer in Bedford Hills
Is this your Business?
Customize this page
Claim this business
Acura dealer Bedford Hills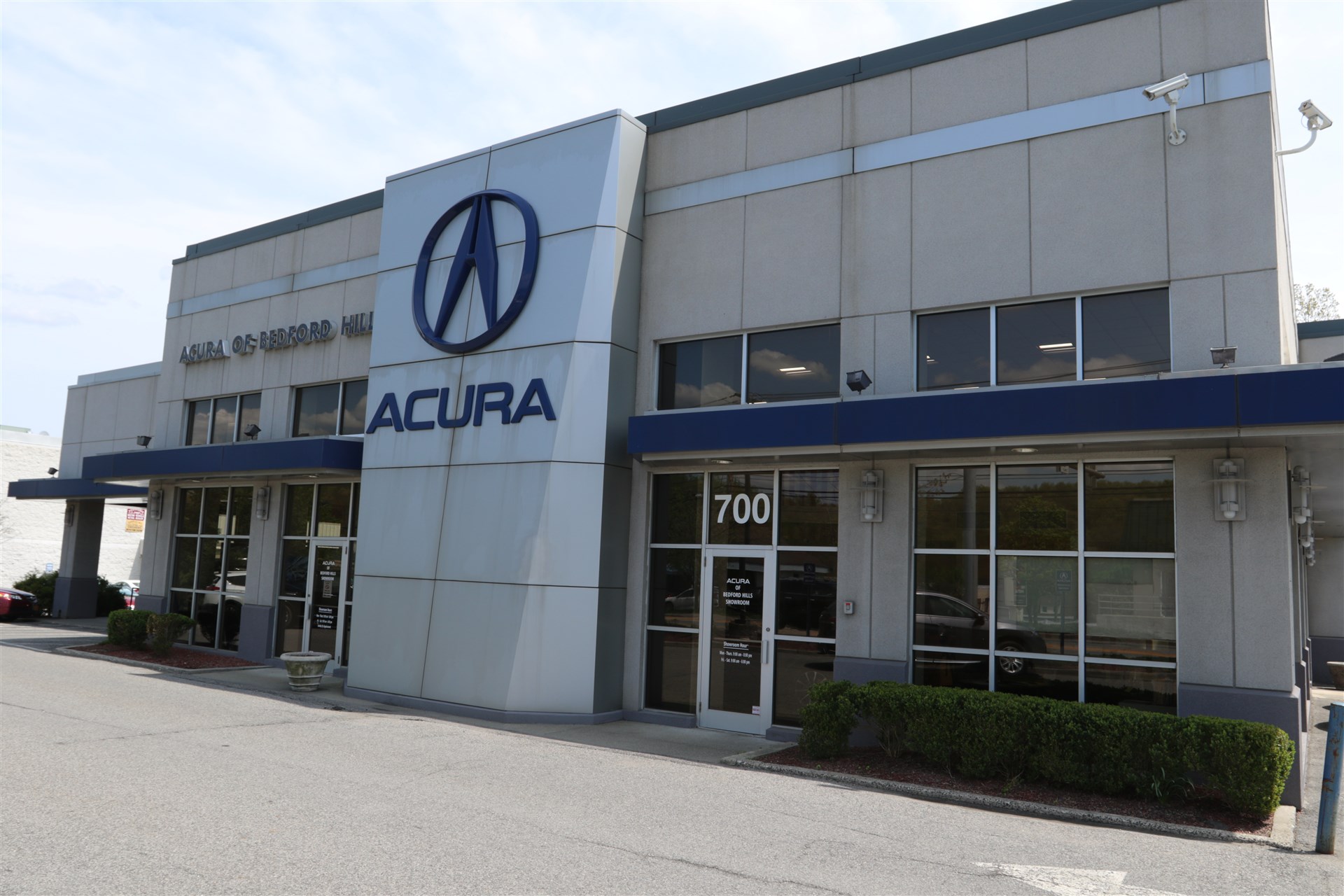 View Gallery
About Acura Of Bedford Hills
About Acura of Bedford Hills Dealership Our experienced Team of professionals here at Acura of Bedford Hills knows how to help guide you through purchasing a new or used Acura. Whether you're in the market for an electric vehicle or a new or used Acura TLX, RLX, ILX, MDX or RDX we're here to help. Browse through our online inventory of new and used Acura vehicles, come down for a test drive, or contact us for more information. Maybe you're not in the market yet for that new Acura vehicle. That's okay! Our Parts Department has the Acura parts and accessories you need. Bring your car in to our Car Service and Repair Center for a routine check-up or annual maintenance . Our highly trained staff of technicians will help make sure whichever vehicle you buy or lease from Acura of Bedford Hills continues to drive with precision. You can view our online Service Specials or schedule service online today. Do you have questions about getting a car loan? Our team of Acura lease and loan specialists are here to help you through the financing process. Financing that new or used Acura car loan doesn't need to be a scary process. Leave all the hard work to the folks in our Finance Department. Experience the superior service we've been talking about at Acura of Bedford Hills for yourself. Call, contact us online, or stop in at 700 Bedford Rd Bedford Hills, NY.
Dealership Services - Service, Finance, Sales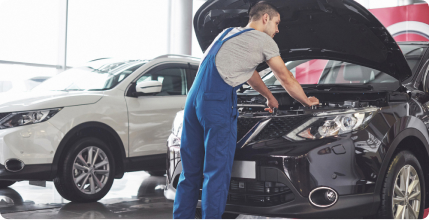 Top-notch Services
Want the genuine price of general service and spare parts? We'll provide you with free and timely pick-up and drop facility, responsive and helpful support staff, timely services with our facilities so that you don't have to call the service center again and again, oil service, car dent repair, and body painting, etc .
Service Specials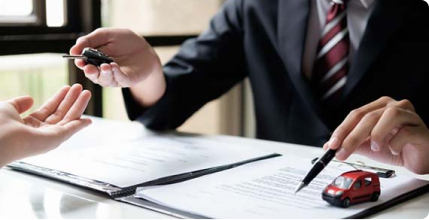 Finance Your Car With Ease
We offer range of car leasing solution for all the segments of customer from college going student o large businesses. Not only this, our financial services also comes with quick disbursal of loan option, lower down payment schemes at lower rate of interest, lower monthly payment of EMIs and what not!
Vehicle Financing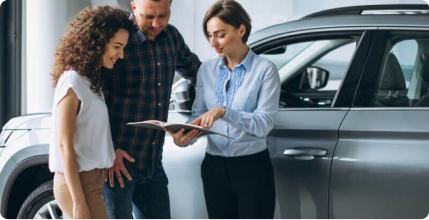 cheap used cars for sale by dealer
Buying a car should be a positive and stress-free experience.That's why we offer a new cars and vast selection of quality used cars online, competitive financing options,and a team of experienced sales professionals who are dedicated to helping you find the perfect car for you.
Certified Cars
Review From Google (Most Relevant)
The woman at the service desk ( I won't say her name) was extremely rude to me today for absolutely no reason at all. Thank god the service manager came out to help me he was extremely nice to me and fix my problem very easily. for a customer service expert she was way out of line for such a simple problem. I don't have to be treated that way I did after all buy one of there cars.
It is really an unpleasant feeling going to a place and the service is not customer friendly. Took my car which was washed and waxed and when the service was done, it was filthy. Dirt and debris all over. Told the service manager who doubted me and then asked around to find out it must've been the landscapers who blew debris around will never take my car there again. Second issue, while I was waiting in the waiting room, I asked a sales guy what a monthly payment would be for a vehicle and he said it wouldn't be worth running the numbers. Way to go Bedford hills! Don't be fooled by the way I look.
Service department is broken. I brought my TLX to this dealer for a recall notice and also to look at a warning light. I was told both issues were fixed but when I got home the same warning light appeared on the next startup. I emailed Steve twice and called twice and spoke to Mary. Both times on the phone with Mary I was told someone would call me back (why not simply just book an appointment to have the car looked at again?). All calls and emails went unreturned by this dealership. I can somewhat understand not fixing the warning light issue on the first try, but ghosting the customer after is just bad form. Will try another dealership.
i have a 2021 ilx that's had a few issues i took it to the bedford hills location for service and it was a waste of my time. the car is a year and a half years old with 30,000 miles i waited there for over an hour and i couldn't even get a basic diagnostic. they cleaned oil off from the bottom of my car and told me to come back so they can actually see what the issue is and to contact my insurance in the meantime…. why would i contact my insurance if 1. they don't know what the issue is and 2. if i have three year warranty? i leave an hour later and i ask if the cars safe to drive he tells me it is, i tell him are you sure cause it doesn't feel right when i drive it, he goes to the back and asks the tech and comes back and tells me "oh it's actually not safe to drive you should leave it here".. thankfully i asked because i would've drove the car 30 miles to go to work and who knows what would've happened to the car or me.. i took it to the acura of westchester and they serviced my car and communicated with me throughout the time of my car being there and it was covered by warranty and i didn't have to fight for it either. these people try to throw the blame on you. he kept on asking me if i had work done on the car when i never have. it seems like they just try to blame the customers for any and all issues without even knowing what's wrong with the car.
Stopped in to inquire about pricing for a 2022 RDX, to compare with other quoted prices from other dealers for a cash purchase - no hurry, knowing there's a shortage, knowing they're all above MSRP. How much of a difference could there be? Which leaves the decision to integrity. We were handed off to Mark Weinstein. First we had to play the game of studying the computer for prices and availability, and maybe they'll get some in late September but actually the computer says no Production until October, and he couldn't tell if that would be for 2022 or 2023 models - which, of course, would affect pricing. Then we play the game of checking with The Manager, until miracle of miracles there is a 2022 RDX available, without a deposit on it, for purchase today! And for sticker price! My first thought was, why did no one mention this vehicle was available, and why is it available at all - what's wrong with it? After the production of "finding the keys" we were driven down the road to where vehicles are stored for the dealership - at a body shop. I had enough and said I wouldn't be purchasing the vehicle today. At which point Mr Weinstein couldn't comprehend why I would hesitate to drop $50k on a car they first claimed they couldn't get until October that suddenly showed up behind a body shop. And then he wanted me to explain all that to his manager. I declined. Beware of this dealership. There are 270+ Acura dealerships in the US - find another one.
Best car buying experience I have ever had. I worked with John throughout the process and he was extremely helpful and understanding of my needs. I cannot say enough good things about this dealership and the experience I had. I will 100% be coming back for my next car.
Service is grossly overpriced. Parts and Labor Brought my car in for a Check Engine Light and TCS light. Also wanted to repair a broken turn signal cancel. I was informed that OBD threw errors for misfires and that a spark plug change would correct the two light issues. The OEM plugs are available most everywhere for around $15 a pop, need six. They wanted to charge $710 for six accessible plugs and what should be less than two hours worth of labor. I was told some nonsense that their plugs were different than other NGK plugs of the same model number and an experienced technician would be working on the car. other specialty shops do it for $350. Then the part for the turn signal was quoted at $2,800; I found a new oem part online for $280, 1/10th their price. I was also told that I needed to flush all liquids: Brake Fluid Flush $165 plus tax ABS Fluid Flush $165 plus tax Clutch Fluid Flush $165 plus tax Manual Transmission Fluid $220 plus tax Coolant Flush $320 plus tax Typical Honda fluids, so basically an hour of labor for each liquid. I spoke with Steve the Service Mgr to ask if I could BMOP (bring my own parts) since I could get OEM parts significantly cheaper from most any other Acura dealer, and pay the posted labor to do significant other work, including belts, gaskets, and hoses on top of all the fluids and plugs, a significant amount of billable time. I wasn't quibbling over $100, or $500 but $1000's - they would not match prices or allow me to BMOP for install. And it was not as if I sourced parts at some obscure place, but other dealers, for new, OEM parts that I sent a pdf of the shopping cart I had. I have no problem paying posted labor rates, and everyone should earn a fair profit, however not when there is a huge exponential markup on parts, and if their time spent is inflated at their $140/hr hourly labor rate whether it's mundane work or technical - In essence overly double dipping. At the end, I agreed to have them replace the plugs to clear CEL and TCS for $550 since I had taken a loaner car. If not for the loaner I would have just picked my car up.
Worse dealership, I inquired online about a 2019 hybrid MDX Nicole ended up calling me while discussing the vehicle she kept talking over me which is very unprofessional. Every time I try to mention one thing about the vehicle should she would cut me off not let me finish. After about five minutes of it I was fed up and told her they were not little kids and it's unprofessional to cut somebody off while we're talking, please let me finishing my sentence before you talk. She hang up on me I called Right back and asked to talk to the manager, Which was some guy named Ed he got on the phone didn't care what his employee said or did. Didn't value my business one bit. There was one sales man name starts with a L I think it was Leon which was really cool polite sounded like he was willing to go Above and beyond to make sure I was satisfied.